GOLD Speakers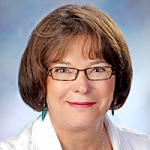 Diane Powers, BA, IBCLC
Biography:
Diane Powers was a LaLeche League Leader for 13 years; after which she was an LC in private practice for more than a decade. In 1999, she was recruited by a hospital where she established a lactation service line in their maternity ward. This is where she currently sees more than 1000 mother-baby pairs a year, both in-patient and in the clinic setting.
She has completed two research projects that were Medical Ethics Research Board approved and has published results of both. The first article was published in 1996, and the second research article in JHL in 2004, both in the Journal of Human Lactation. She has also published several other articles connected with breastfeeding.
She finds it rewarding and satisfying to be able to articulate to new mothers how to breastfeed with ease - using words that create visual pictures - so that the next time they breastfeed, without assistance, they are able to do so. Empowering women to succeed is a very satisfying part of her job.
2016 Presentation Topic(s):