GOLD Lactation Conference News
GOLD keynote presentations are a great opportunity for delegates and the general public alike to connect with some of the top speakers in the field. Our closing keynote presentation is an excellent wrap-up to our events. Keynotes are presented live twice and then are available as recordings on our website to watch at your convenience.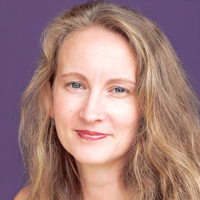 GOLD Lactation 2017's Closing Keynote Speaker will be Dr. Karleen Gribble. Dr. Gribble is an Adjunct Associate Professor in the School of Nursing and Midwifery at Western Sydney University, a member of the Infant and Young Child Feeding in Emergencies Core Group, and an Australian Breastfeeding Association Community Educator and Breastfeeding Counsellor. Her career has included work in: adoptive breastfeeding, long-term breastfeeding, child protection and breastfeeding, peer-to-peer milk sharing, and the parenting and care of maltreated children.
In this closing keynote entitled, "Infant and young child feeding in emergencies: Background, best practice, and what you can do," Dr. Gribble will discuss how to best provide care to some of our most vulnerable individuals. We'll hear why infants and children are particularly at risk during emergencies. Dr. Gribble will outline ways in which aid has the potential to either support or undermine health. Participants will have the opportunity to explore how they can become strong and educated advocates for appropriate infant feeding in times of emergency.
Join us live on May 1 at 13:00 UTC and again at 23:00 UTC to hear Dr. Karleen Gribble. The recording of this presentation will be available on our website for the general public until May 15, and to registered delegates until June 27. As always, GOLD Annual Members enjoy an additional two weeks to view recordings.
Register today to reserve your free seat! If you have friends or colleagues who you think would enjoy this event, invite them to join you there. https://www.goldlactation.com/conference/speakers/closing-keynote-presentation
Find us on Twitter at @GOLDLactation. We tweet highlights from each live presentation using the hashtag #GOLDLactation2017. Join in to share your thoughts there and to connect with other delegates.
The GOLD Lactation discussion page on Facebook is a great place to keep the conversations going! Delegates share their thoughts on presentations, share resources, and more. You can find this page at https://www.facebook.com/groups/312785345584837/
We look forward to seeing you at GOLD Lactation 2017! Whether it's your first time with us or you're a long time GOLD attendee, we hope you find our event to be a fun and accessible way to continue your education.
The GOLD Lactation opening keynote presentation is a fantastic event that kicks off our annual online conference. Registered delegates and the general public are welcomed to attend this presentation. We offer the flexibility to attend live or watch a recording later to meet everyone's needs.
We're thrilled to have Dr. Amy Brown as this year's Opening Keynote Speaker. She is an Associate Professor in the Department of Public Health, Policy and Social Sciences at Swansea University in the UK. Dr. Brown's work focuses on the psychological, cultural, and societal barriers to breastfeeding. Her professional achievements include publishing over 50 papers and her recent book 'Breastfeeding Uncovered: Who really decides how we feed our babies'.
During her presentation, "Breastfeeding as a public health issue: How we need to tackle cultural and societal barriers to protect breastfeeding," Dr. Brown will offer insights into her experiences and her work. She'll examine the reasons why breastfeeding is a public health issue and how we can help to shift society's perceptions in this area. Delegates will hear about psychological, social, and cultural factors which damage responsive breastfeeding. Dr. Brown will discuss factors from hospital practices to public attitudes, including their impact on breastfeeding and weaning rates.
This keynote presentation will take place live on April 3 at 16:00 UTC and again at 22:00 UTC . The recording will be available to the public until April 17, and to registered delegates until June 2. GOLD Annual Members receive two additional weeks of viewing time.
Reserve your free seat today to join us! Invite friends and colleagues who would enjoy learning along with you. https://www.goldlactation.com/conference/speakers/keynote-presentation
Don't forget about our free closing keynote presentation. This year we'll be hearing
Dr. Karleen Gribble with "Infant and young child feeding in emergencies: Background, best practice, and what you can do". This presentation will be live on May 1 and then available as a recording. Register for this free event here: https://www.goldlactation.com/conference/speakers/closing-keynote-presentation
To keep up on all things GOLD Lactation and to join in on the live tweeting of presentations, find us on Twitter at @GOLDLactation and with the conference hashtag #GOLDLactation2017.
Are you a part of the GOLD Lactation discussion group on Facebook? Come join us there to take part in the conversations and to connect with delegates from across the globe. https://www.facebook.com/groups/312785345584837/
We look forward to seeing you at the opening keynote as well as at the full conference for GOLD Lactation 2017!
This week, breastfeeding advocate Barbara Wilson-Clay reminded her colleagues from around the world that in helping promote breastfeeding, they are powerful change agents. She described how when she started advocating breastfeeding early in her career, she and her colleagues were mocked by people calling out, "here come the boob ladies!"  Now, she says, breastfeeding advocates are much more respected. 
Barbara shared her courage in an enlightened presentation on May 4. Her talk was the closing keynote for the 10th Annual GOLD Lactation Conference, and made available for free to anyone interested in learning more about promoting breastfeeding in difficult situations. After hearing her talk, people felt inspired and took home tangible ways of how they can best promote breastfeeding in emergency and everyday situations alike, no matter where they are in the world. Some participants of the Live talk commented that they are still called Boob Ladies, and they are proud of it.
Barbara Wilson-Clay set out straight facts about breastfeeding in her dynamic presentation, and busted some myths. With plenty of evidence, Barbara proved that time and time again, breastfeeding is the proven best source of nutrition for a baby, especially in crisis times. Contrary to myth, stress does not affect a mother's milk supply, which means that emergency situation or not, breastmilk is best. Busting another myth, Barbara emphasized that the composition of breastmilk is the same for all mothers — mothers in poor and rich countries alike, and regardless of nutritional intake and circumstance of the mother.
Barbara encouraged breastfeeding consultants to promote breastfeeding in their communities by going to any meeting that would affect breastfeeding, and speak their truth to encourage breastfeeding to be promoted. No invite needed, just truly caring about the subject and being able to offer insight into the best nutrition for the baby.
Barbara's contagious courage was shared with more than 300 Live attendees, who eagerly chatted amongst each other in the GOLD online chat and on Twitter (hashtag #GOLDLactation2016), sharing their own experiences in their local areas all around the world. A tragic coincidence was that as Barbara was presenting, wildfires were impacting more than 80,000 people in Alberta, home to GOLD MC Fiona Lang-Sharpe, and where two babies were born during evacuation. This coincidence only underlines the relevant impact that GOLD presentations have on the everyday life and work of GOLD participants around the world.