GOLD Speakers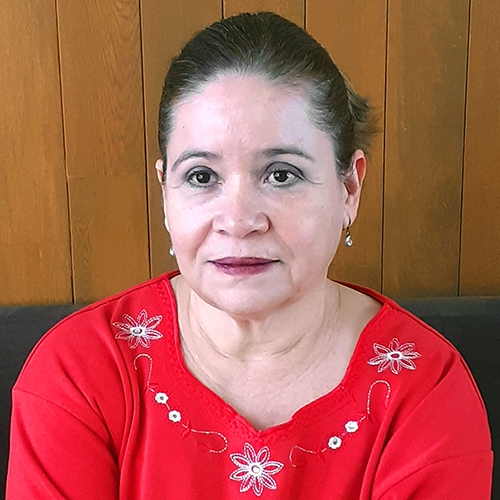 Blanca Rosa Aguilar Uscanga, PhD
Biography:
Dr. Blanca Aguilar Uscanga is a Biochemical Engineer in Food Science and has a Masters in Food Science. She graduated from the Institute Technologic of Veracruz (ITV) México. She completed her doctoral studies in the specialty of Biotechnology at the National Institute of the Sciences Appliqués of Toulouse in France.

She is currently a full-time research professor (since 2006) at the Centro Universitario de Ciencias Exactas e Ingenierías (CUCEI) de la Universidad de Guadalajara. Dr. Aguilar Uscanga is adjunct professor to the Department of Pharmacobiology, where she teaches courses of Applied Microbiology, Biotechnology and Food Science to undergraduate and PhD students.

She is a member of the National System of Researchers in Mexico recognized by CONACYT, with level 2. The research areas are: Food Biotechnology and Microbiology, which cover different areas of research such as: Obtaining bioactive compounds and metabolites of industrial importance through of microorganisms, production and development of functional foods, fermented beverages, probiotics, prebiotics and food safety.

She has international collaborations with the Institute Armand Frappier, Canada and the Institut sur la nutrition et les aliments fonctionnels (INAF) in Québec. Currently she is member of INRS and has an honorable mention of "Professeure associée" provided by the INRS- the Institute Armand Frappier in Laval, Canada.