GOLD Speakers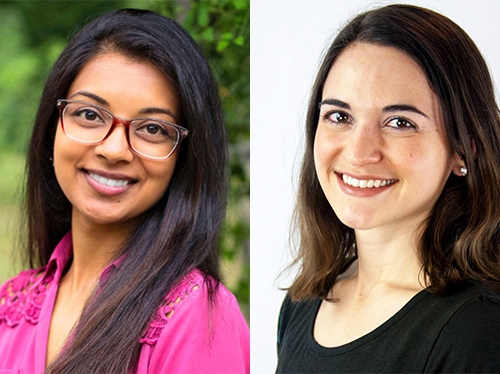 Divya S. Parikh, MD IBCLC
Rachel Walker, PhD
Biography:
Divya Sinha Parikh MD, IBCLC, FAAP is a board certified pediatrician practicing in Columbus, OH. She received her medical training at The University of Pittsburgh School of Medicine and completed her residency in general pediatrics at Rainbow Babies and Children's Hospital at Case Western Reserve University. During residency, she created a breastfeeding medicine clinical rotation.

Within her practice, she has extensive experience managing lactation concerns and has taken a special interest in mentoring current and aspiring breastfeeding providers. She has presented her work at local and national meetings.

Rachel Walker received her master's degree in exercise science and wellness from Old Dominion University and a PhD in nutritional sciences from Penn State University. Her PhD work focused on lipid metabolism and insulin resistance. She has over 3 years of experience teaching both nutrition and exercise science courses.

In 2020, she was selected for a research fellowship from the United States Department of Agriculture for her study, 'The Role of Metabolic Health and Lipid Metabolism in Human Lactation and Milk Composition'. Her current research is focused on the effects of insulin resistance during pregnancy and lactation, especially with the goal of developing therapies to improve lactation.

She has presented her research at numerous national meetings. Rachel's proudest achievement is becoming Mommy to her 3 children, Clark, Lee, and Nora.
2021 Presentation Topic(s):