GOLD Speakers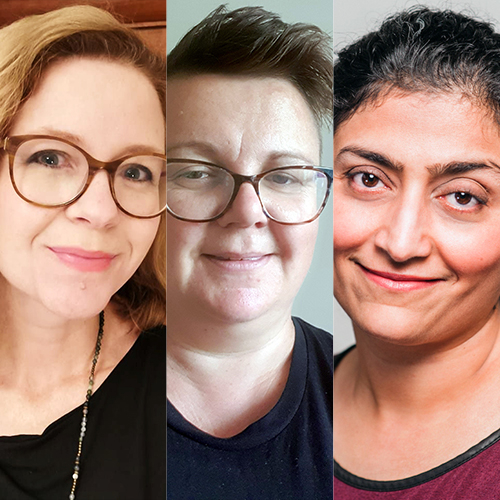 Panel Discussion 1
Speaker Type: 2023 Main Presentations
Country: GOLD
Biography:
Johanna Sargeant is an International Board Certified Lactation Consultant, teacher and writer based in Zurich, Switzerland. She is passionate about utilising her background in education, biological science, psychology and language to empower parents with empathetic support and evidence-based information through her private practice, Milk and Motherhood. Originally from Australia, Johanna provides much-needed English-speaking support to many thousands of parents throughout Switzerland and across Europe, and has recently been contracted to create the new education modules for the European Society of Paediactric Research and the European Society of Neonatology. She has taught at the University of Zurich, has spoken as a panelist for the WHO's Baby Friendly Hospital Initiative congress in Geneva, has been an expert speaker and facilitator for Google, and has presented at a wide variety of international conferences. The complexities of her personal feeding experiences have led her to the establishment of the sole peer-to-peer milk-sharing network in Switzerland, and fuels her passion for providing knowledgeable, guilt-free infant feeding support globally.

Kathryn is mum to 4 boys, twins and 2 subsequent singletons. She trained as a breastfeeding peer supporter and volunteered in the groups for years in and around Harrow, NW London, UK.

Kathryn caught the breastfeeding support bug and decided to further her knowledge training as a Breastfeeding Counsellor with the Association of Breastfeeding Mothers and then qualifying as an IBCLC 3 years ago.

Kathryn started Breastfeeding Twins and Triplets Facebook group almost 6 years ago and it now has over 6500 members. It has recently been made into a UK charity. Kathryn is passionate about delivering high quality breastfeeding support to as many twin and triplet families as possible, creating resources and educating health care professionals and breastfeeding supporters. She runs a small private practice and continues to teach music part time, her original career path.

Sejal is an International Board Certified Lactation Consultant (IBCLC) in private practice and an infant massage educator in Hillsboro, Oregon, USA. She combines her professional expertise with her personal instincts as a mother and a supportive team member.

She holds a Bachelors in Microbiology and Clinical Laboratory Science.

She also brings with her the following comprehensive toolkit: Certified Educator of Infant Massage Formerly Certified in skin-to-skin care for full term infants from the United States Institute of Kangaroo Care Certified Provider of Innate Postpartum Care

She has presented nationally and internationally for GOLD lactation, ILCA, community colleges, local lactation organizations.

As a lactation consultant, she believes that every individual needs to be educated about breast health, optimal infant feeding and how breastfeeding support is a basic human right and can impact world health globally.

She strives to help each family by continuing to learn all she can about breast health, breastfeeding ecology, breastfeeding movement and parent-infant connection using the neurobiological and infant mental health lens.

When she's not with her clients, you can find her at home in Hillsboro, Oregon, USA, listening to bollywood music, hanging out with friends and spending time with her family.
2023 Presentation Topic(s):