GOLD Speakers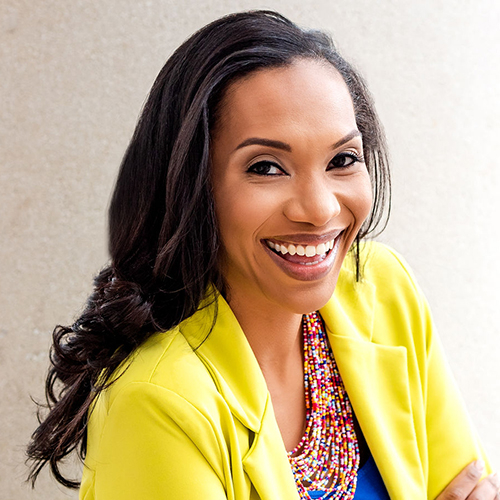 Janiya Mitnaul Williams, MA, IBCLC, CLC
Speaker Type: 2024 Main Presentations
Country: United States
Biography:
Janiya Mitnaul Williams, MA, IBCLC,CLC, is an accomplished lactation consultant, advocate, and trailblazer in the field of perinatal health equity. With over 15 years of experience, Janiya has dedicated her career to supporting nursing families and driving positive change in lactation practices.

Janiya's educational background includes degrees in Speech-Language Pathology and Audiology, as well as Health & Wellness with a concentration in Human Lactation. This diverse knowledge base equips her with a holistic approach to lactation support, recognizing the unique needs of each individual and their family.

In March of 2020, Janiya made history by creating and establishing the groundbreaking Pathway 2 Human Lactation Program at North Carolina Agricultural and Technical State University (NC), becoming the first public Historically Black College and University (HBCU) to offer a lactation program. As the Director of this pioneering program, she has set new standards in lactation education and operates an Outpatient Community-Based Lactation Clinic, providing essential support to nursing families in the local community.

Janiya's visionary leadership extends beyond the university setting. As the Co-Chair of the Perinatal Health Equity Collective for North Carolina since 2022, she leads strategic initiatives to address disparities and promote equitable access to quality perinatal services. Her passion for social justice and commitment to advancing equity in perinatal care have made a profound impact on the field.

Additionally, Janiya serves as the Co-Coordinator for Doula Services at the Women's and Children's Center at Cone Health. In this role, she works tirelessly to ensure birthing individuals and their families receive compassionate care and invaluable resources throughout their journey.

Recognizing the need for representation and cultural inclusivity within the lactation field, Janiya founded the Mahogany Milk Support Group in 2015. This empowering initiative aims to promote, encourage, and normalize nursing for Black and Brown families. Her trailblazing efforts include being the first person of color and Non-Registered Nurse to be hired as a Lactation Consultant within Cone Health's hospital system.

Driven by a passion for diversity, equity, and inclusion in lactation, Janiya strives to promote better health outcomes for Black, Brown, marginalized, and underprivileged families, who often face significant lactation barriers. Her visionary leadership, dedication to lactation equity, and unwavering commitment to empowering nursing families have earned her recognition and respect within the industry. Through her pioneering work and advocacy, Janiya is making a lasting impact on the field of perinatal health equity, creating a more inclusive and supportive environment for all nursing families.
2024 Presentation Topic(s):