GOLD Speakers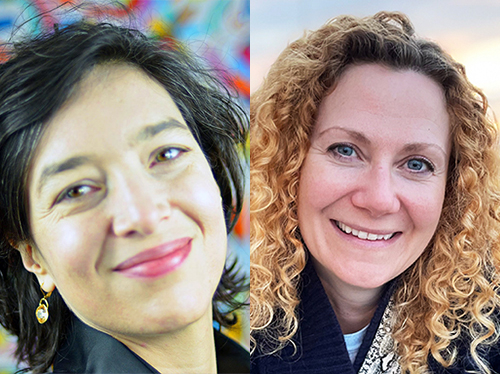 Indira Lopez-Bassols, BA (hons), MSc, IBCLC, MPhil/PhD student
Gayle Subramaniam, IBCLC
Speaker Type: 2024 Main Presentations
Country: UNITED KINGDOM
Biography:
I have been involved in birth and breastfeeding for the past 17 years. I have been in charge of the Specialist Breastfeeding Clinic (Central London Community Healthcare NHS Trust) for complex breastfeeding dyads for the past 5 consecutive years. We have been awarded the 2023 IBCLC Community-Based Care Award and we have gained UNICEF BFI Stage 3 accreditation.

For the past 13 years, I have trained and mentored future IBCLCs from around the world through my Breastfeeding London Course which is delivered: in-person, online and hybrid. As the Director of the Centre for Breastfeeding Education and Research, I have published in leading international peer-reviewed breastfeeding journals and currently serve as a peer-reviewer. I am currently doing Doctoral research in Nursing and Midwifery within the Mother and Infant Research Unit at the University of Dundee. My research examines breastfeeding education for Healthcare providers, the interplay between learning needs and motivation. I have served in my voluntary capacity as a LLL leader for the past 15 years.

Gayle is a lactation consultant, educator and author. She has over 15 years experience in research where, as chair of research teams, she has written, produced, and presented research internationally. Gayle is an Associate Fellow at the Centre for Breastfeeding Education and Research (CBER), delivering lactation education internationally in preparation for the IBLCE exam and publishing peer-reviewed research. She is also an Associate Editor with the Journal of Human Lactation (JHL). Gayle has a small private practice in London, UK, and is a clinician with the UK National Health Service (NHS) providing lactation care to families. Gayle has volunteered extensively in the community with The National Childbirth Trust (NCT), a national charity for pregnancy, birth, and early parenthood in the UK and the Association of Breastfeeding Mothers (ABM), a major breastfeeding charity in the UK.