GOLD Speakers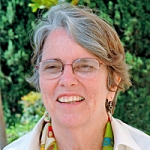 Christina Smillie, MD, FAAP, IBCLC, FABM
Biography:
Dr. Smillie is an American pediatrician who founded in 1996 the first private medical practice in the USA devoted to the specialty of breastfeeding medicine.
Board certified by both the American Board of Pediatrics in 1983 and by the International Board of Lactation Consultant Examiners in 1995, she values her continuing education from colleagues, research, and breastfeeding babies and their mothers.
She's been a member of the Academy of Breastfeeding Medicine since 1996, and an ABM Fellow since 2002. She serves as an advisor to the American Academy of Pediatrics Section on Breastfeeding and on La Leche League International's Health Advisory Council.
Dr. Smillie speaks nationally and internationally about the clinical management of a wide variety of breastfeeding issues, always stressing the role of the motherbaby as a single psychoneurobiological system, and emphasizing the innate instincts underlying both maternal and infant competence.
2016 Presentation Topic(s):