Focus on Foundations Lecture Pack
When it comes to caring for breastfeeding/chestfeeding families, there are certain foundational skills that we should all be well versed in. This package is perfect for everyone who wants to makes sure that their foundation of knowledge is strong and up to date with the latest evidence. Getting milk production off to a good start, latch and positioning, breast assessment, infant oral assessment, history taking and care plan development will all be covered in detail by our expert speakers.
*Only those registering for the main conference, or have registered for the main conference will have the ability to purchase this lecture pack. You will have the opportunity to purchase this add-on at the time of conference registration, or anytime afterwards (during the time of the conference).

Educational Credits
This Add-on Lecture Pack has applied for 6 hours of education. This lecture pack has been approved for 6 CERPs (5 L-CERPs, 1 R-CERP), CMEs, CNEs, Dietetic CPEUs and 0.6 MEAC CEUs (Equivalent to 6 NARM CEUs). Learn more about the continuing education credits here.
Focus on Foundations Lecture Pack Purchase Details

Registration: Registration Closed! Currently only available to GOLD Lactation Online Conference 2019 Delegates.
Presentations Available Online: Available to view until June 3, 2019. (June 24 for Annual Members)
Country Category, Group & Institutional Discount Pricing are available.
View our new Group Registration Benefits&Group Coordinator Tools.
Individual Registration
Focus on Foundations Add-on to Main Conference

Group Registration (10+)
Focus on Foundations Add-on to Main Conference (per person)

Regular
Regular
ACountry Category
$110
$100
BCountry Category
$50
$40
C & DCountry Category
$25
$20
What is my
Country Category?All Prices in $USD
Registration is now closed.
Looking to attend? Please Contact Us
Add-on Purchase Details
Group Registration: Pricing above is per person. Group rates for the Lactation Consultants in Private Practice Pack will be offered to members at the time of Main Conference Registration Only. As long as you have a group of 10+ members when you register for GOLD Lactation Conference, your members will have the option to purchase the add-on. Not all group members are required to purchase the add-on to qualify for group discount pricing. Groups members may choose to purchase the add-on after their conference registration however they will be charged the individual rate at that time.
Registering for the add-on is easy! You will be prompted to select this add-on package when registering for GOLD Lactation, selecting 'yes' if you wish to avail yourself of this special education. Log in details to access the lecture pack will be the same as when accessing GOLD Lactation, during the same dates as the main conference. As a special bonus to Delegates that purchase an add-on package, they will be able to view these presentations one week prior to the start of the conference.
Should you have any questions about this special package, please contact the Conference Manager through our contact form.
Important! Test Your Technology...
1. Please read our Terms and Conditions
2. Take our Technology Test to ensure your computer meets the conference requirements
By registering, you agree to the terms and conditions and have confirmed that your computer is suitable.
If your computer does not pass the Technology Test it is not advisable to register until the possible problem is resolved. Click here for more information or contact us for technical support at support@goldlactation.com.
Registration Categories
As an international conference, we are sensitive to the fact that not all countries are economically equal. As breastfeeding advocates we recognize that people in these countries generally have the most need for this information and limited resources, which is why in addition to our standard registration options, this year we are offering a special registration fee for residents from countries that fall in Cat. B, C & D. The Categories are based of the World Bank Data. Please view our Reduced Rate Terms. Proof of residency maybe required.
Category A:
Andorra, Anguilla, Australia, Austria, Bahamas, Bahrain, Barbados, Belgium, Bermuda, Brunei, Canada, Cayman Islands, Chile, Croatia, Cyprus, Czech Republic, Denmark, Estonia, Finland, France, Greece, Germany, Hong Kong, Hungary, Iceland, Ireland, Israel, Italy, Japan, Kuwait, Liechtenstein, Lithuania, Luxembourg, Macao, Malta, Monaco, Netherlands, New Zealand, Norway, Oman, Poland, Portugal, Qatar, San Marino, Saudi Arabia, Singapore, Slovakia, Slovenia, South Korea, Spain, Sweden, Switzerland, Taiwan, Trinidad and Tobago, United Arab Emirates, United Kingdom, United States of America. TOP
Category B:
Albania, Algeria, American Samoa, Antigua and Barbuda, Argentina, Azerbaijan, Belarus, Belize, Bosnia and Herzegovina, Botswana, Brazil, Bulgaria, China, Colombia, Costa Rica, Cuba, Curaçao, Dominica, Dominican Republic, Ecuador, Ecuador, Fiji, Grenada, Guatemala, Iran, Jamaica, Jordan, Kazakhstan, Kiribati, Latvia, Lebanon, Libya, Macedonia, Malaysia, Maldives, Mauritius, Mexico, Montenegro, Palau, Peru, Puerto Rico, Romania, Russia, Serbia, Seychelles, South Africa, St. Kitts and Nevis, St. Lucia, St. Vincent & the Grenadines, Thailand, Turkey, Uruguay, Venezuela. TOP
Category C:
Angola, Armenia, Bhutan, Bolivia, Cape Verde, Côte d'Ivoire, Djibouti, East Timor, Egypt, El Salvador, Gabon, Georgia, Ghana, Guyana, Honduras, India, Indonesia, Iraq, Marshall Islands, Micronesia, Moldova, Mongolia, Morocco, Namibia, Nigeria, Pakistan, Panama, Paraguay, Philippines, Samoa, Sri Lanka, Suriname, Swaziland, Timor-Leste, Tunisia, Turkmenistan, Tuvalu, Ukraine, Uzbekistan, Vietnam. TOP
Category D:
Afghanistan, Bangladesh, Benin, Burkina Faso, Burundi, Cambodia, Cameroon, Central African Rep., Chad,Comoros, Democratic Republic of Congo, Equatorial Guinea, Eritrea, Ethiopia, Gambia, Guinea, Guinea-Bissau, Haiti,Kenya, Kyrgyz Republic, Lesotho, Liberia, Madagascar, Malawi, Mali, Mauritania, Mozambique, Myanmar, Nauru, Nepal, Nicaragua, Niger, North Korea, Papua New Guinea, Rwanda, Sao Tomé and Principe, Senegal, Sierra Leone, Solomon Islands, Somalia, South Sudan, Sudan, Syrian Arab Republic, Tajikistan, Tanzania, Togo, Tonga, Uganda, Vanuatu, Yemen, Zambia, Zimbabwe. TOP
X

Dr. Speakers Full Name
Speaker Credentials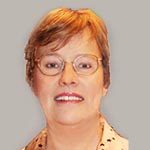 Annet Mulder first became interested in breastfeeding in the year 2000, when she became a mother for the first time. During and because of her own breastfeeding experiences, in 2002 she became a volunteer with the Dutch breastfeeding Organization and in 2008 sat for and passed the exam administered by the International Board of Lactation Consultant Examiners. As an International Board Certified Lactation Consultant, she now
Annet Mulder first became interested in breastfeeding in the year 2000, when she became a mother for the first time. During and because of her own breastfeeding experiences, in 2002 she became a volunteer with the Dutch breastfeeding Organization text text text text more name mulder first became interested in breastfeeding in the year 2000, when she became.
X
Abstract: Breastfeeding mothers may turn to formula and/or bottles for many reasons. Some supplementing with formula by bottle when they reach out for help, and for some moms, supplementing by alternative methods may be very overwhelming. Some moms need or choose a combination of breast milk and formula and others may decide to give occasional or regular bottles of expressed milk. Whatever the reason, as health care professionals helping a mother to breastfeed, it is our job to be able to help her to reach her own personal goals even when she needs, or chooses to use, bottles or formula. Learn about baby-led bottle feeding and why it's so important, different types of formula, their uses and how to prepare them, and how this all fits in with the WHO code and our code of professional conduct.
View Full Presentation Information

Dr. Speakers Full Name
Speaker Credentials