GOLD Speakers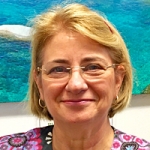 Judy Terwilliger, RN, CMT, FBT
Speaker Type: 2017 Main Presentations
Country: USA
Biography:
Judy Terwilliger is a Clinical RN Therapist with Pediatric experience for over 30 years. As lead therapist, researcher and educator in her proprietary form of functional mobility therapy (Functional Bowen™), she works with allied health care providers in the resolve of hidden structural barrier challenges for infants and children.
Her collaborative, integrative team care approach sees many successes. She is committed to equipping families with the tools necessary in support of breastfeeding and enabling parents to participate in the resolve of their children's structural challenges. She is a member of the National Society of Pediatric Nurses and was a nominee in the 2013 Clinical Excellence in Practice Award. She has been a speaker at the Northern California Placer County Breastfeeding Coalition, Imperial Valley Breastfeeding Summit and presented at the 2016 California Breastfeeding Coalition.
Her professional memberships include: ABM Network, International Pediatric Integrative Medicine Network, IATP, and Breastfeeding USA.
Judy is a licensed continuing education provider for the National Certification Board for Therapeutic Massage & Bodywork, California Board of Registered Nurses, The California Physical Therapy Association, and the International Board of Lactation Consultant Examiners.
2017 Presentation Topic(s):