GOLD Speakers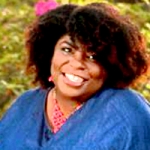 Felisha Floyd, BS, CLC, IBCLC
Biography:
Felisha Floyd, BS, CLC, IBCLC is currently Lactation Coordinator for Hospital Corporations of America system in Florida. She also offers infant feeding support, mentorship, and education to her local community via her private practice, Beyond Breastfeeding. Felisha is the founder of Our Brown Baby, a community based breastfeeding support group, which serves to provide specialized culturally sensitive breastfeeding support to families of color. In addition to these roles, Felisha is one of the founding mothers and current President of the non-profit The National Association of Professional and Peer Lactation Supporters of Color, affectionately known as "NAPPLSC". She is also a Center for Social Inclusion First Food Equity Cohort member. Previously, she worked as a Women, Infants, and Children (WIC) Breastfeeding Peer Counselor and Breastfeeding Coordinator.

Fueled by her professional and personal passions to ensure that all mothers have access to quality breastfeeding support and resources, she has fervently pledged to reduce breastfeeding disparities in the African American community. To this end, she continually makes efforts to help increase breastfeeding rates in the African American community by unapologetically fighting that which contributes to racial health disparities. Fearlessly obsessive, she is affectionately known as the social media guru "Blactavist!" (Black Lactation Activist). This online community consists of approximately 38,000 supporters on Twitter, Facebook and Instagram, and is dedicated to empowering African American families to breastfeed.

Felisha is a national leader, an experienced trainer and speaker, and a consultant. Through her aforementioned roles, she has provided training programs across the US on topics of clinical breastfeeding, racial equity, first food justice, mentorship, power of collective impact and more. Her previous experience includes national trainings for WIC and professional consultancies for WIC Loving Support Program and the Boston Medical College's Communities and Hospitals Advancing Maternity Practices grant funded program.

Dedicated to improving the level and diversity of lactation support nationally, Felisha trains and mentors aspiring lactation consultants through her private practice. She is the co-author of Clinical Internships for the Next Generation of IBCLCs, an article featured in The Journal of Human Lactation. Felisha also serves with high honor as a member of the Global Board of Directors for Mom2Mom Global, the Advocacy Chair for the State of Florida Breastfeeding Coalition, Secretary of the Board of Directors for the United States Breastfeeding Committee (USBC). She has been honored as a recipient of the Inaugural Concrete Rose Award by Reaching Our Sisters Everywhere and recognized by USBC with the Legacy Award.