GOLD Speakers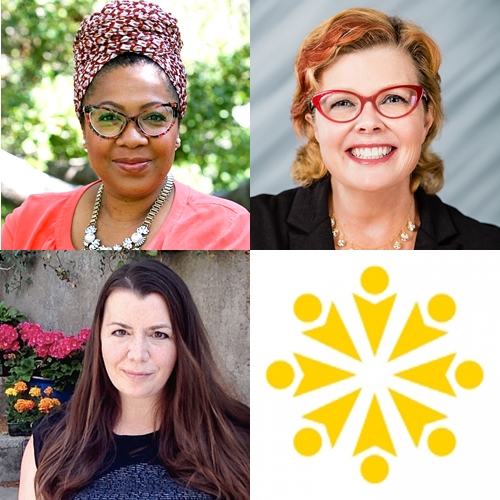 Panel Discussion 2019
Biography:
Kathleen Kendall-Tackett, PhD, IBCLC, FAPA, is a health psychologist and International Board Certified Lactation Consultant, and the Owner and Editor-in-Chief of Praeclarus Press, a small press specializing in women's health. Dr. Kendall-Tackett is Editor-in-Chief of two peer-reviewed journals: Clinical Lactation and Psychological Trauma. She is Fellow of the American Psychological Association in Health and Trauma Psychology and Past President of the APA Division of Trauma Psychology. Dr. Kendall-Tackett specializes in women's-health research including breastfeeding, depression, trauma, and health psychology, and has won many awards for her work including the 2017 President's Award for Outstanding Service to the Field of Trauma Psychology from the American Psychological Association's Division of Trauma Psychology. Dr. Kendall-Tackett has authored more than 460 articles or chapters and is author or editor of 38 books.
Amy Brown, PhD, Professor, is based in the Department of Public Health, Policy and Social Sciences at Swansea University in the UK. With a background in psychology, she has spent the last thirteen years exploring psychological, cultural and societal influences upon infant feeding decisions in the first year. Her research seeks to understand how we can shift our perception of how babies are fed away from an individual mothering issue to a wider public health problem – with societal level solutions. Dr Brown has published over 60 papers exploring the barriers women face in feeding their baby during the first year. She is a mother to three human children and three book babies: Breastfeeding Uncovered: Who really decides how we feed our babies, Why starting solids matters, and The Positive Breastfeeding Book: Everything you need to feed your baby with confidence. She is a regular blogger, aiming to change the way we think about breastfeeding, mothering and caring for our babies.
Nekisha Killings, MPH, IBCLC, LLLL, is an experienced marketer, writer, equity strategist, and international board certified lactation consultant. After spending years in consumer-packaged goods marketing and community partnership building, followed by a decade of public relations and ghostwriting, she found her life's work in lactation support and maternal and child health equity through her personal experiences with birth and breastfeeding. Nekisha contributed the chapter on Cultural Humility in the latest Core Curriculum for Interdisciplinary Lactation Care. She acts as equity strategist for lactation-related organizations that seek to better reach underserved communities. Recently, she co-founded Nikki & Nikki: Lactation Career Consultants, an organization dedicated to equipping aspirants of color to sit the IBCLC exam. In addition to being spouse to an active duty United States Air Force member, Nekisha also homeschools three little future world changers and enjoys writing and research on the impact of historical trauma on families' breastfeeding experiences today.