GOLD Speakers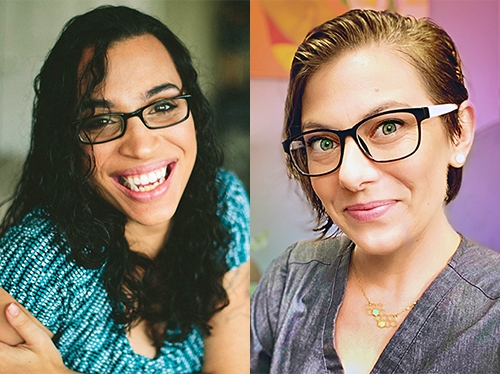 Shondra Mattos, IBCLC
Bryna Hayden, IBCLC
Biography:
Shondra Mattos is an IBCLC (Internationally Board-certified Lactation Consultant) and owner of a Location-independent lactation practice where she provides breastfeeding and infant feeding support to families countrywide.

Shondra finds the science of lactation fascinating, and as such, she has a passion for sharing her understanding of complex lactation subjects with her colleagues and aspiring lactation students. When she's not with clients, speaking, or teaching, she spends time with her husband and daughter in Fayetteville, NC.

Bryna is a lactation consultant, mentor, educator, and birth doula in the Pacific Northwestern United States. They are active in their community as an advocate for mutual aid, reproductive justice, and reduction in barriers to care. They also own and manage an inclusive private practice. As a member of both Queer and Neurodivergent communities, offering inclusive care on every level is very important to Bryna. Their vision is to offer information and tools to providers to build a community of comprehensive, concordant, and individualized care for all families in the perinatal period.
2021 Presentation Topic(s):