GOLD Speakers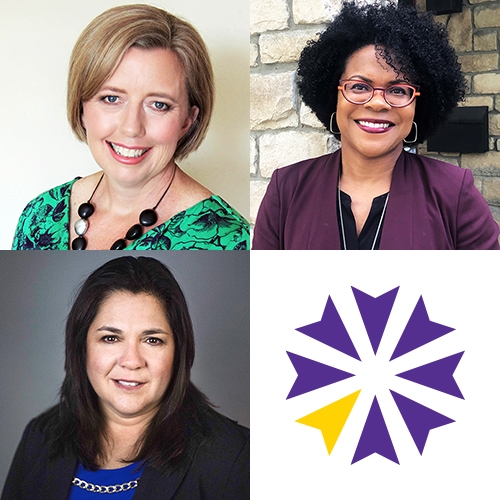 Panel Discussion 2021
Biography:
Annette Leary is a registered nurse with over 33 years of experience working in Maternal Child Health. She became an IBCLC In 1995. She works as a Maternal Educator in a large tertiary care hospital (14,000 deliveries a year) that is Magnet designated, JCAHO certified, and BFHI awarded. Her responsibilities include providing outpatient lactation virtual and in-person support, staff education, and inpatient consultations. She began her Upledger Craniosacral training in 2015, taking advanced maternal and pediatric specialty classes. Her most special efforts to date include her marriage of over 33 years, four adult children and being nana to two grandchildren.

Naomi Hull as a Registered Nurse, an International Board-Certified Lactation Consultant (IBCLC) and has a Master of Public Health (Nutrition). Naomi is mum to two teenage young adults, a Rhodesian Ridgeback and three chickens. Since 2006 Naomi has been a volunteer Breastfeeding Counsellor (Cert IV Breastfeeding Education) with the Australian Breastfeeding Association, and she qualified as an IBCLC in 2010 and has worked in a small Private Practice in Brisbane. While completing her MPH at the University of Queensland (UQ) she focused her dissertation on a qualitative review of stakeholder's perceptions of the implementation of the Australian National Breastfeeding Strategy (2010-2015). Since then she has gone on to lead and coordinate a national team in the assessment of Australian breastfeeding policies and programs using the World Breastfeeding Trends Initiative (WBTi) Assessment Tool. Naomi is the Senior Manager for Breastfeeding Information and Research at the Australian Breastfeeding Association, where she is responsible for the provision of up to date, evidence-based information for the general community and health professionals.

Maxine Scringer-Wilkes graduated with a nursing degree followed later on by her Master of Nursing in 2017 both from the University of Calgary. Maxine was a public health nurse in Calgary for 13 years, where providing face to face contacts with new families soon after discharge is a standard of care. Most families named feeding challenges as their biggest concern. In turn, Maxine developed a passion for lactation support, worked towards and attained the International Board-Certified Lactation Consultant designation, in order to assist families to reach their feeding goals. In 2016, Maxine made the transition from public health to acute care where she currently works in all areas of a large Children's hospital to support dyads with a myriad of lactation concerns but is primarily in the NICU. Maxine's responsibilities includes orienting new staff to teaching a provincial lactation education within a team. Maxine is passionate about sharing knowledge with aspiring LCs and is a mentor to many. Maxine participates on numerous committees to update lactation and feeding policies, procedures and documents. Furthermore, she volunteers on provincial and national breastfeeding committees.
2021 Presentation Topic(s):