GOLD Speakers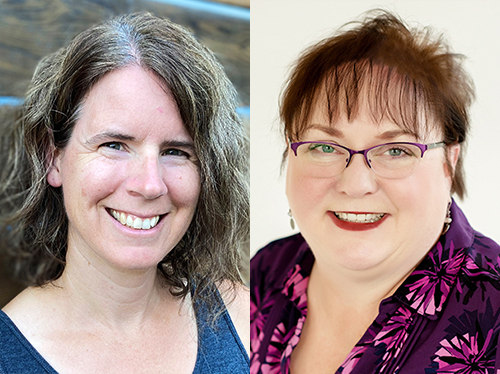 Carrie Cohen, MA, MS, IBCLC
Lesley Mondeaux, RN, IBCLC
Speaker Type: 2023 Main Presentations
Country: United States
Biography:
Carrie Cohen, MA, MS, IBCLC in an instructor with the University Studies Department of Portland State University. Her Senior Capstone course, "Current Issues In Pregnancy and Birth" has partnered with the Family Preservation Project of the YWCA of Greater Portland on various projects to support families prenatally through postpartum and beyond while incarcerated. Additionally, she works as a lactation consultant serving families in Oregon and SW Washington in the United States.

Lesley Mondeaux has served as the Executive Director of Northwest Mothers Milk Bank since it opened its doors in 2013. Formerly serving on the board of directors she helped in the effort to bring a nonprofit milk bank to the Pacific Northwest. She is a registered nurse and lactation consultant with over 30 years' experience working with mothers and babies in labor and delivery, postpartum, and outpatient breastfeeding support. In 2011 she was awarded the Oregon March of Dimes Nurse of the Year in Maternal-Child Health. She is active in the Human Milk Banking Association of North America, currently serving as the conference chair and member of the accreditation committee.

A native Oregonian, Lesley lives with her husband of 36 years. She has four amazing children.

2023 Presentation Topic(s):