GOLD Lactation Conference News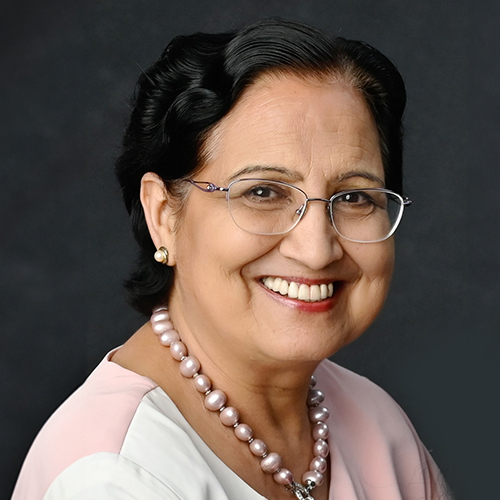 The key to the best breastfeeding (BF) practices is continued support and counselling for the breastfeeding mothers. One of the interventions that has improved the rates of early breastfeeding initiation, thereby saving many lives and reducing neonatal mortality worldwide, is to have support and counselling by lactation consultants / mother support groups (MSG) / peer counsellors. These supports are a vital link between the mother and the healthcare system. MSG's services in developed countries are generally based in the community, but in Mumbai (India), prior to starting services at our centre, we had mother support counsellors predominantly based in smaller private maternity homes.

Our public hospital attached to a medical college is a 1300 bedded setup with an annual delivery rate of around 4000 that caters to people belonging to lower/ middle income strata. One of the major challenges that our team of health professionals was facing, was the lack of adequate time spent with lactating mothers to guide, support and counsel, them, for optimal breastfeeding practices. Many mothers felt unsupported and isolated, some mothers due to lack of knowledge and no family support felt helpless regarding BF practices. There was clearly a missing link between the doctors and the mothers and this link was provided by the introduction of MSG services at our centre for effective implementation of infant and young child feeding (IYCF) practices.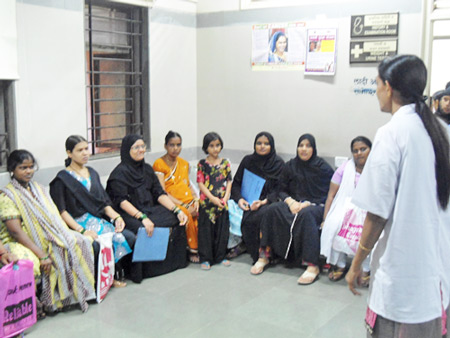 These MSG's counsellors (trained and deputed by Breastfeeding Promotion Network Maharashtra and funded by UNICEF) at our institute helped to promote the breastfeeding culture in a socially and culturally acceptable way, thereby empowering mothers and saving babies. Before these services were introduced, counselling was limited / restricted to only mothers who faced breast and nipple problems and those with BF related issues. However, after the MSG's joined us, counselling sessions were given, to almost all mothers in the antenatal, intrapartum and postpartum period and also to mothers of NICU patients. They proved beneficial not only for the individual mother, but also for families and the community. Their mission was to promote, assist and support breastfeeding by encouraging, guiding, informing and educating mothers. The mother support group counsellors also clarified breastfeeding issues, reinforced exclusive BF practices and gave practical, scientific and emotional support to the mothers. They built up an environment of bonding and sharing experiences in a compassionate way. MSG's empathetic approach helped mothers to confide in them easily.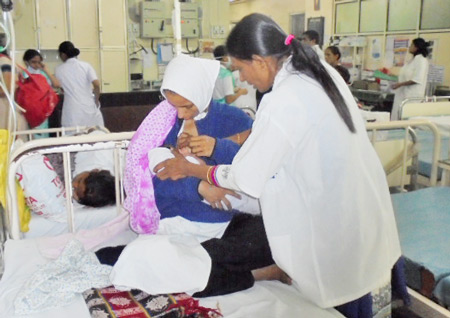 MSG counsellors play a special role in complementing our health services. In our institution they act as strong BF advocates working closely with the health professionals to introduce breastfeeding promotion activities like, early initiation of BF, exclusive breastfeeding, early skin to skin care and introduction of breast crawl after birth.

The impact of this initiative has been phenomenal and in a period of 5 years the percentage of mothers initiating BF in first hour of birth has more than doubled and the number of mothers, giving pre-lacteal feeds, has reduced by half. This has clearly made a huge difference in health and nutrition of the babies. The role of MSG services was also observed maximally in the early detection, prevention and management of breast and nipple problems in the postpartum mothers. Additionally the MSG counsellors extended their services in outpatient department for growth monitoring and complimentary feeding. The contribution of MSG's was strengthened by the positive acceptance and collaboration from the concerned departments along with strong hospital policy of baby and mother friendly initiative.

To summarise, mother support counsellors, are a good way forward for protecting, supporting and promoting breastfeeding till formal MSG networks and lactation consultants are established on a large scale.

I am looking forward to sharing our success story of this simple measure of introduction of MSG services with all participants/ delegates so that this MSG model can be replicated across the globe both in the community and an institutional set-up especially in developing countries.
-----------
Sushma Malik, MD (Pediatrics), FIAP, IBCLC will be presenting this year at GOLD Lactation Online Conference 2015. Learn more about Sushma's talk as well as our other 28 Speakers by visiting our Speakers & Topics page.