GOLD Lactation Conference News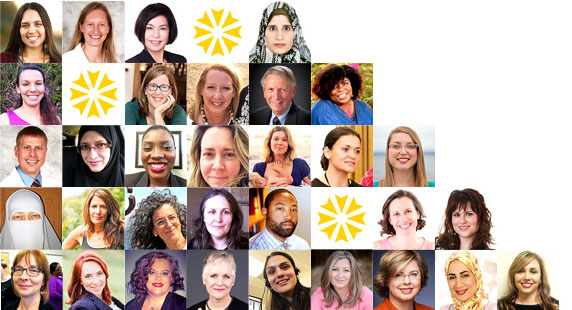 GOLD Lactation 2018 marks our 12th annual online conference and we're thrilled to share another outstanding event with you! With top of the line speakers and an ever-growing number of global delegates our annual conference is the go-to source for reliable and engaging online education.
With a stellar line up of leading speakers in the industry, our 2018 conference is the professional development event you've been looking for. Topics covered in the main conference include barriers to breastfeeding, postpartum mood disorders, chronic breast pain, marijuana use during lactation, and much more. Our add-on lecture packs Breastfeeding Education & Advocacy and Optimizing Milk Production offer the opportunity to delve into these key area with focused presentations on these emerging topics.
Early bird registration is open until March 16. Discounts are available to students and volunteers as well as for groups of ten or more. The main conference gives you access to up to 27.5 education hours, and the lecture packs give the option of adding in an additional 6 hours each.
Join us on April 3 with Laurel Wilson, IBCLC, BSC, CLE, CLD, CCCE to kick off the conference with her free Opening Keynote "Talk To Me: How Breastmilk Acts as a Communication and Gene Expression Tool Between Mother and Child". In this presentation, Laurel will share the latest research on the contribution of messenger RNAs and stem cells in infant development and gene activation. Attendees will gain new appreciation for the importance of breastmilk in the establishment of long-term health. This will be a presentation not to miss!
Live presentations will take place between April 9 and April 24 during a variety of time slots to accommodate our international delegates. Presentations will be available as recordings on the website, allowing plenty of flexibility to watch at your own pace. Fill out your attendance record upon completion of each live or recorded presentation and your conference certificate will be available for download after submitting your final attendance record.
The live portion of the conference will wrap up on April 30 with our Closing Keynote "What to Do When the Laid-back Breastfeeding Position Doesn't Work…Self Attachment, the Flipple Technique and the Koala Hold all with a 'Hands off' Approach" with Meg Nagle, IBCLC. This presentation will zero in on creating the best latch possible while empowering the nursing dyad. Meg's tips and insights will cover self-attachment in the side-lying position, self-attachment in the koala hold, and the flipple technique. This presentation is essential for anyone working with dyads struggling with latch!
Connecting with speakers and fellow delegates to enhance your learning experience has never been easier! With exclusive online forums, a dedicated Facebook group, and live tweeting from our social media team, there are plenty of opportunities to extend your learning experience.
Once the live days are wrapped up, delegates enjoy an extended period to access recordings at their convenience. June 4 will be the final day to watch recordings and download certificates for delegates, with GOLD Annual members receiving an extra 3 weeks.
We look forward to sharing this event with new and returning delegates alike. We'll see you at GOLD Lactation 2018!