GOLD Lactation Conference News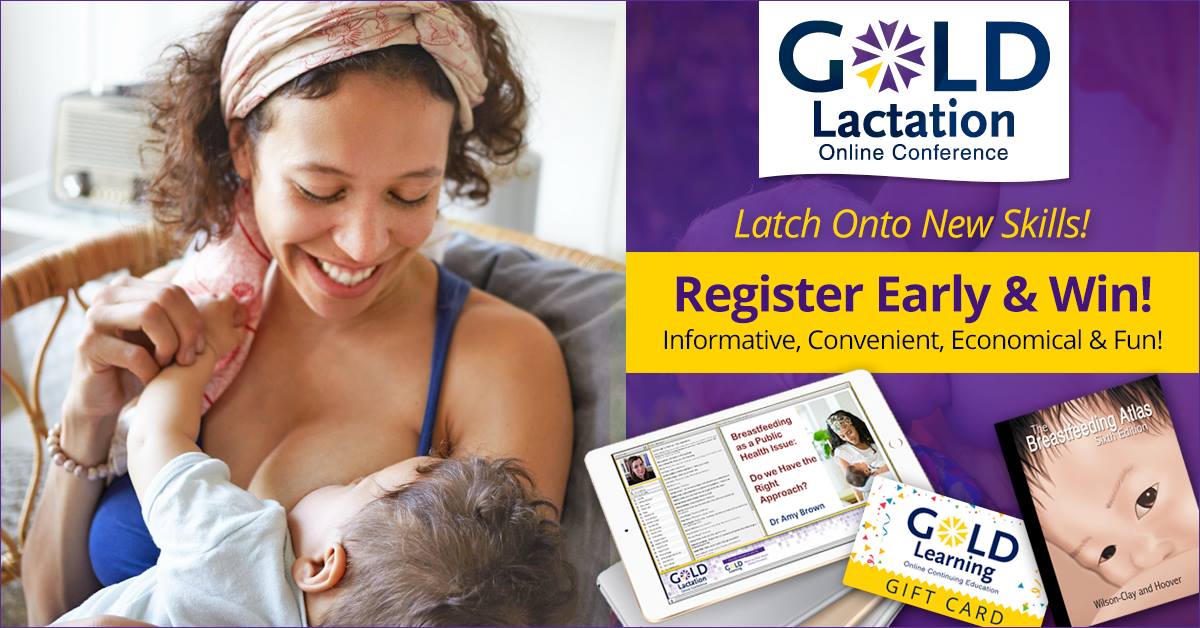 As the GOLD Lactation Online Conference turns another year older, we're starting the festivities early by giving away a few fantastic prizes. We are doing two draws this year, the first one ending January 31 and the next one on ending February 14. Simply by registering for the conference by January 31February 14, you'll be automatically entered into our draw. You can also earn extra entries when you share this Facebook & Twitter post! Spread some love by leaving us a comment. We'd LOVE to know more about how you help breastfeeding families.
This year, we're giving away some amazing goodies including:
Apple iPad Mini 4/ Samsung Galaxy Tab A
Apple iPad
Speaker Books & Giveaways

Free Add-on Lecture Packs & GOLD Learning Lecture Library Credits
Remember, all you have to do is register by January 31st or February 14th to be entered into this draw.
GOLD Lactation 2019 offers 27 hours of education from 26 amazing Global Speakers. GOLD Lactation attracts over 2800 participants from 75 countries, making it the largest & signature event for professionals, students & volunteers working with breastfeeding mothers.
Winners will be announced on shortly after February 28th.
Earn extra entries when you share/retweet or comment on our social media posts!
Comment/Share on this Facebook Post