GOLD Lactation Conference News
We're heading into our 13th annual GOLD Lactation online conference and we're thrilled to share these amazing speakers and presentations with you! We welcome you to join us for this industry-leading event. Our annual conference is a rewarding and interactive opportunity that brings together top international speakers and 3000+ delegates.
GOLD Lactation 2019 includes 26 speakers with 27.5 hours of accredited information. Presentations are shared live and recordings are available throughout the conference period. To enhance your learning experience and to support your knowledge in key areas, add-on lecture packs are also available. Tools of the Trade and Focus on the Foundations each include 6 hours of accredited education and bring you the information you need.
Here at GOLD, we aim to improve access to education for healthcare providers around the world. To support this, our Keynote Presentations are free events for the general public. Those who aren't able to join us for the full conference or anyone who might want to learn more about the GOLD experience are invited to learn with some of our most engaging and informative speakers at these special Keynote events.
On April 1, we will be joined by Kathleen Kendall-Tackett, PhD, IBCLC, FAPA for her live Opening Keynote presentation. A world-renowned speaker and author, Dr. Kendall-Tackett is a health psychologist, an International Board Certified Lactation Consultant, and the Owner and Editor-in-Chief of Praeclarus Press. She is Fellow of the American Psychological Association in Health and Trauma Psychology and Past President of the APA Division of Trauma Psychology. Her work specializes in women's-health research including breastfeeding, depression, trauma, and health psychology.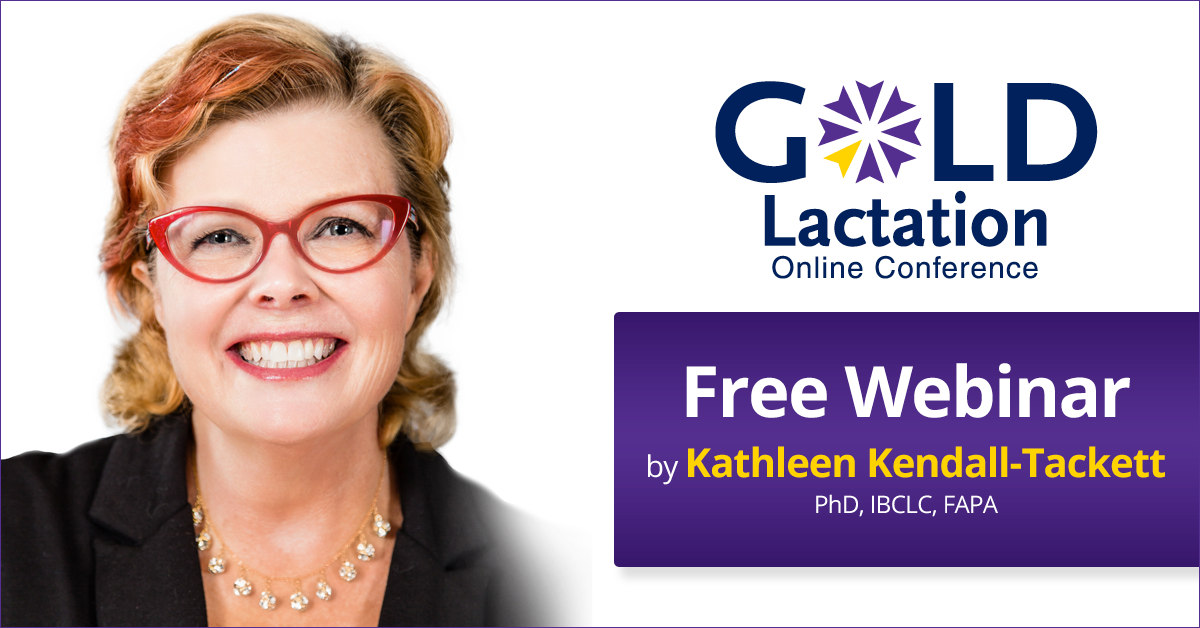 During "Does Breastfeeding Protect Maternal Mental Health? The Role of Oxytocin and Stress," attendees will learn about the link between stress and oxytocin. We'll explore the underlying physiological mechanisms of breastfeeding and depression as we learn why it is that breastfeeding lowers the risk of depression.
Reserve your free seat here and access both the live presentation as well as the recording for this Opening Keynote: https://www.goldlactation.com/conference/speakers/keynote-presentation
At the end of our live days, we'll hear from Closing Keynote Speaker Lyndsey Hookway, BSc, RNC, HV, IBCLC. On April 29, she'll present "Addressing Complex Sleep Problems While Optimizing Breastfeeding," where attendees will hear evidence-based, gentle, and effective information on sleep. This presentation will also be available to view live and as a recording.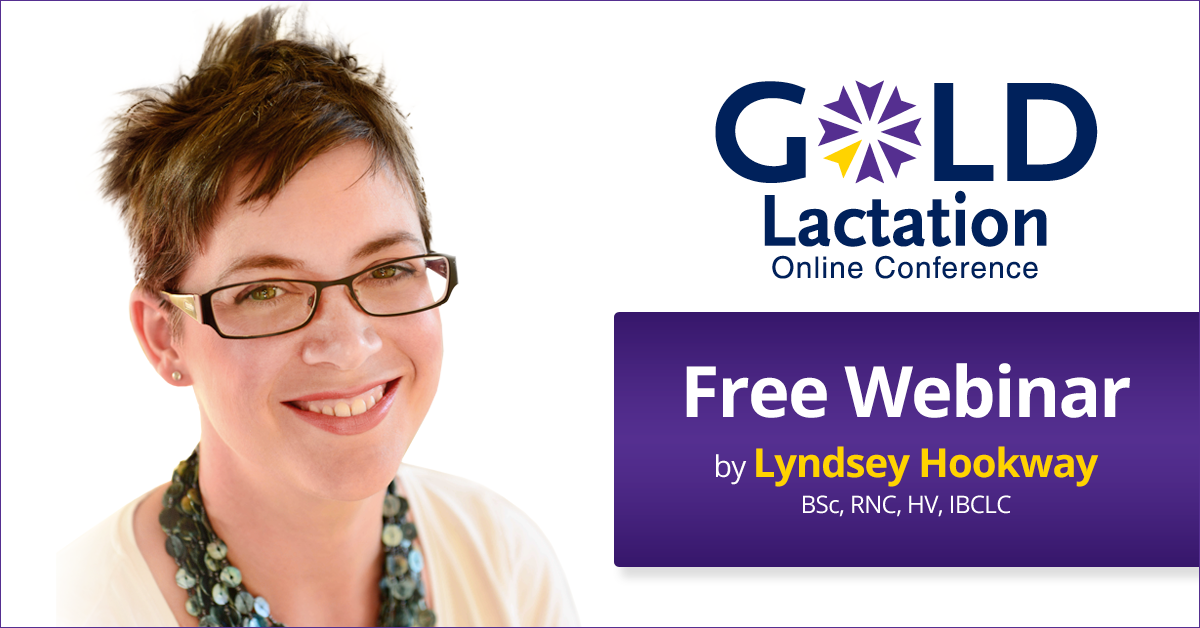 Lyndsey Hookway is an experienced London-trained Paediatric Nurse, Health Visitor, International Board Certified Lactation Consultant, Holistic Sleep Coach and Birth Trauma Recovery Practitioner, with almost 20 years experience working with infants, children, and families. She runs an international private practice, is the author of Holistic Sleep Coaching, and is co-founder of the Holistic Sleep Coaching Program.
Parents typically have many questions about infant sleep, and this presentation will equip you with the latest evidence-based information. We'll hear about key sleep biology principles, and we'll have the opportunity to hear how sleep concepts can be applied to real-life examples of sleep problems for both adults and infants alike. This presentation will give you both tools and information so you can support families who need a reliable resource.
Reserve your seat for the Closing Keynote here: https://www.goldlactation.com/conference/speakers/closing-keynote-presentation
Sign up today to access the full GOLD Lactation 2019 conference and all 26 international speakers! Early Bird registration is open until March 15 and regular conference registration is available until May 13. Click through here to register for the full conference: https://www.goldlactation.com/conference/registration
We look forward to seeing all of our new and returning delegates as we come together for this year's event!