GOLD Lactation Conference News
GOLD Lactation is the largest annual breastfeeding conference in the world, and we're getting ready to bring you some incredible things in our 2020 conference! Join us from March 30 to June 1 for new insights, the latest research, and clinical skills you can apply directly to your practice.
We'll kick off our live days with Opening Keynote Speaker Bryna Sampey, IBCLC on March 30. Bryna has a diverse professional background, and began her focus on birth work after the birth of her first child. A mother of four, Bryna is passionate about continuing education, reflex integration in lactation care, and advocacy for equitable treatment for LGBTQ+ families in birth and lactation.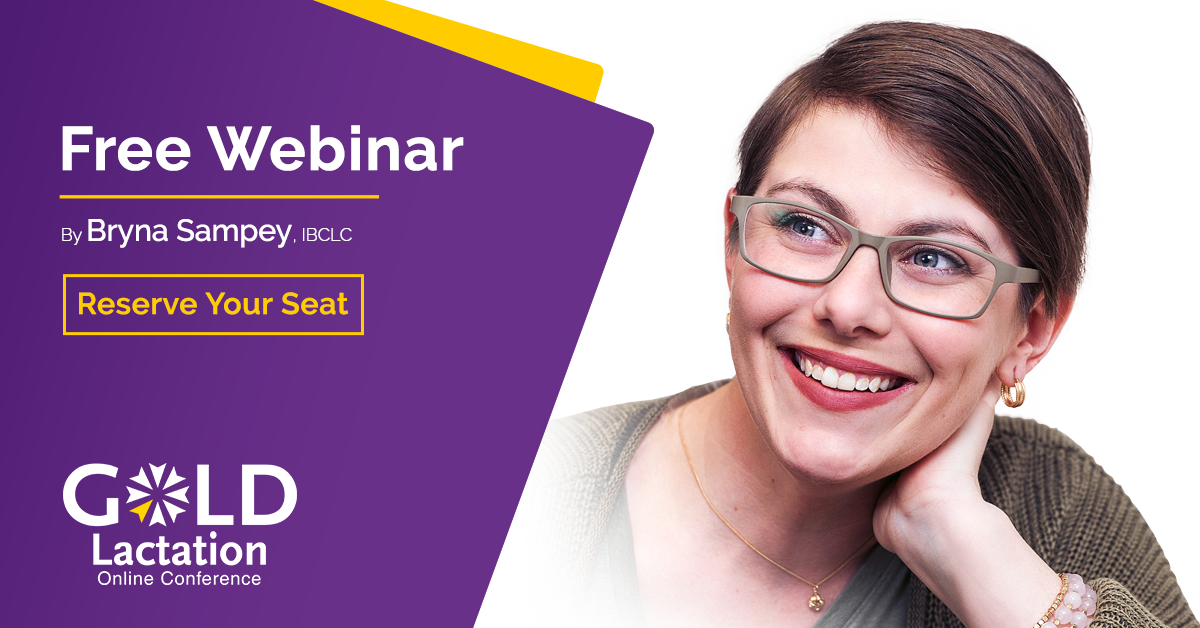 During "Breastfeeding With Ease: The Impact of Infant Reflex Emergence and Integration", attendees will explore the important role played by reflexes in infant feeding. Bryna will address the process of reflex emergence and integration, the importance of reflexes in breastfeeding/chestfeeding, and the impact of disorganized or absent reflexes. We'll also examine the impact of trauma and the lactation consultant's role in assessment and referral.
As with all our Keynote Presentations, this event is free to the public! Registration gives access to both live presentations of this webinar, as well as to the recording. Invite your friends and colleagues to reserve their free seat and learn along with you: https://www.goldlactation.com/conference/speakers/keynote-presentation
Our full GOLD Lactation 2020 conference includes a line up of 27 top lactation experts from around the world. Registration gives access to up to 28.5 hours of accredited education in the main conference alone, with another 12 hours available through our lecture packs Breastfeeding and Medically Complex Infants and Complex Medical Issues in the Lactating Parent.
Early Bird Registration for the conference is open until March 16 so sign up early to enjoy discounted pricing: https://www.goldlactation.com/conference/registration
We'll wrap up our live days with Closing Keynote Speaker Mona Liza Hamlin, MSN, RN, IBCLC on April 27. Reserve your free seat and join us at "Breastfeeding as a Preventative Care Change Model: How to Affect Change": https://www.goldlactation.com/conference/speakers/closing-keynote-presentation
We look forward to seeing you online soon as we explore these leading lactation topics and enjoy the learning, connection, and conversation!